PAYMENT INFORMATION
Payment is due in advance for all scheduled lessons


Monthly tuition is due by the 25th to reserve lesson time for following month




We only accept payment via credit or debit card.

P

ayment can be made in person, thru the SingUSA.com portal, or by clicking the "pay now" button on your emailed invoice
Credit card AUTO-PAY is available for your convenience
MONTHLY TUITION & OTHER FEES
(commit to a regularly scheduled lesson time to receive scheduling priority)
$100 per month: includes (4) weekly 30-min private lessons
$160 per month: includes (4) weekly 60-min private lessons

$30 fee for all returned checks
~Monthly tuition is adjusted according to the number of lessons projected.
~Workbooks, sheet music downloads, mp3 downloads, and other such items are added to your account and charged on the following month's tuition with your ok.
SINGLE LESSONS
Can't commit to a weekly lesson? No problem!
After your introductory lesson and diagnostic, contact us anytime to schedule a single lesson whenever you can spare a minute, in-person or virtually.

$25 for single 30-min private lesson
$40 for single 60-min private lessons

GROUP CLASSES & WORKSHOPS

No listings at this time...

STUDIO POLICIES
Payment
All payment for private lessons, group classes and workshops is due in advance. Payment is accepted by cash, check or credit card.

Scheduling & Cancellations
Students committing to regular weekly lessons are given scheduling priority. All lessons are charged in advance. Tuition is due by the 25th of the month to keep lesson time reserved on the instructors teaching schedule. Monthly tuition is not pro-rated per lessons missed. If you know you won't be available for your regular lesson time, an alternate time may be able to be arranged for the same week, OR you'll receive a Missed Lesson Credit, with accumulation of no more than (1) credit at a time. Missed Lesson Credits can be used for any open lesson your instructor has available on the SingUSA.com calendar. Because our lesson schedule is mostly full, Missed Lesson Credits are not guaranteed, and it is up to the student to check the calendar regularly for lesson opportunities. Rather than miss a lesson, a virtual lesson can be conducted easily via FaceTime, Zoom, or even over the phone during your regular lesson time.

Missed Lesson Credit
A Missed Lesson Credit is available ONLY when 24-hour notice is given prior to the missed lesson. This allows for that time to be scheduled by other students. If 24-hour notice is not given, the lesson is forfeited and no refund will be credited. If the instructor has to cancel a lesson for any reason, a lesson credit will be provided and scheduled at a mutually agreed upon time.

Holidays and Inclement Weather
The studio is closed for the following holidays: Thanksgiving Week, Christmas Week, New Year's Day, Labor Day, Memorial Day.

**Please note that lessons are still held on minor holidays and school in-service days unless prior notice is given.

Inclement Weather
Decisions regarding closure for inclement weather are made independent of local school districts. Cancellation information will be texted and/or emailed to you. Announcements will also be posted on our website and student portal. Virtual lessons are always possible via FaceTime, Zoom, or even by phone.

Observation
Parents and friends are welcome to observe Private Lessons at any time. Although, it's best to only observe occasionally, so the instructor can engage your child and develop a one-on-one rapport.
Communication
Please feel free to contact us anytime by phone, text or email:
info@SingUSA.com
502-777-9757

11408 Shelbyville Road, Suite 2
Middletown KY 40243

CONTACT US TODAY!
502-777-9757
info@SingUSA.com
Office Hours: M-F 10:00am-7:00pm

_____________________________________
SINGING CAMP 2016
July 25 - 29, 10-5pm
w/special guest KENZ from The Voice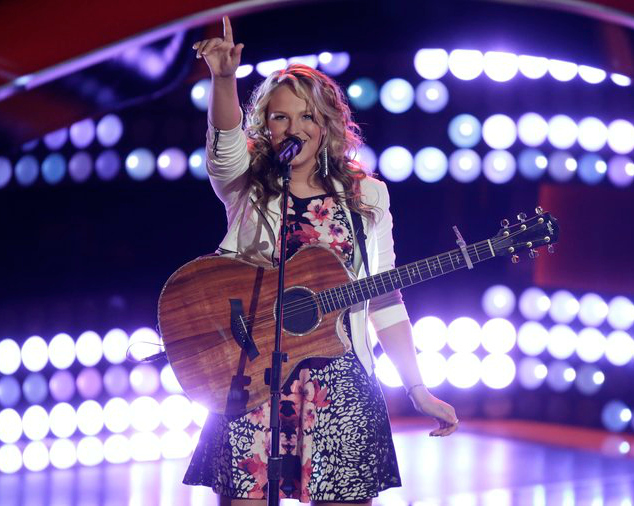 Go HERE for more info and to register!
______________________________________
Auditioning For The Voice?

Get a one-on-one coaching session with #16 THE VOICE contestant JUSTIN RIVERS
Available: Aug 1st or 2nd
Click HERE for more info