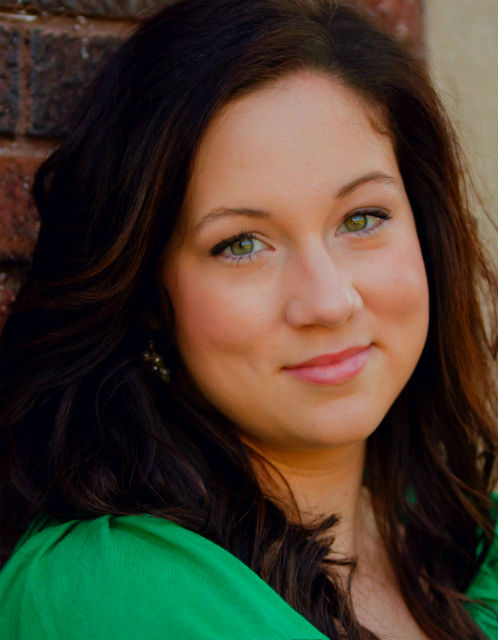 Contemporary Voice (beginner to professional)
Classical Voice (beginner to college level)
Musical Theatre Audition Skills
Monologue Coaching
A Louisville native, Lauren began singing and performing at the age of 4 at her church and dance studio recitals. She attended Louisville Male High school, where she was a featured soloist in their competitive show choir and had leading roles in the school's drama and musical theatre productions. During high school, Lauren began taking private voice lessons with several different teachers to learn healthy vocal and performance technique and prepare for college auditions. She also attended the inaugural Summer SINGING CAMP with Lesley McFerron and SING USA and was an active member of their performing troupe, SING USA Entertainers, as a featured soloist and dancer.
Lauren furthered her education in music at Murray State University and graduated in 2013 with a degree in Music Business with an emphasis in Vocal Performance. While at Murray, Lauren performed in numerous theatrical and musical productions and was a member of the highly esteemed Concert Choir under the direction of Dr. Bradley Almquist. Throughout her four years, Lauren studied private voice with Dr. Tana Field and participated in numerous vocal master classes and workshops. She also studied acting with Jonathan Awori and Opera and Musical Theatre Performance with Dr. Christopher Mitchell. Some of her favorite roles included Janet van de Graaff in The Drowsy Chaperone, The Queen of the Night in an abridged version of Mozart's The Magic Flute, and a Silly Girl and a Featured Dancer in Beauty and the Beast.
Since graduating, Lauren immediately reconnected with SingUSA and began working as a voice teacher and audition coach as well as co-director of SINGING CAMP. She is passionate about teaching healthy vocal techniques that will last a lifetime and are applicable to all musical genres, from classical to musical theatre to pop and commercial voice.
Lauren is very active in the local and regional theatre and film scenes and is represented by Heyman Talent. She most recently appeared as Julia Sullivan in The Wedding Singer with Acting Against Cancer and as a Lead Vocalist in the regional premiere of Twist the Night Away! with Silver Night Entertainment. She lives in Louisville with her husband and 4 month old daughter.
Start LESSONS with Lauren!